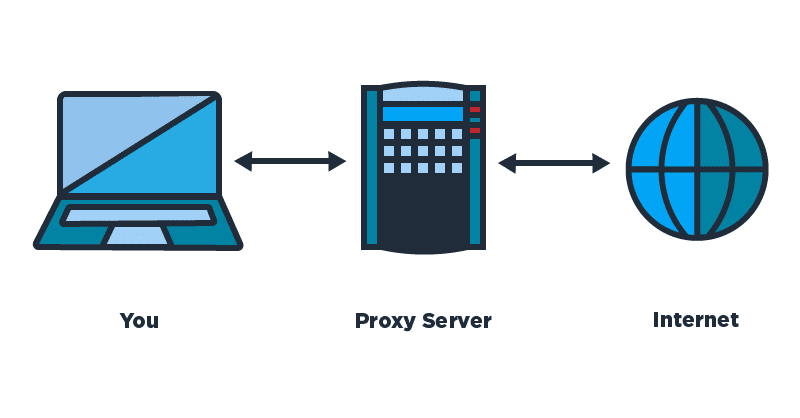 This technology will help you access blocked resources and ensure your anonymity on the Web.
A Few Words about Proxies
When you use the Internet normally, your device connects directly to application servers and websites. As a result, these servers recognize your IP address, location, and other data, meaning you lose your anonymity on the Web. In addition, application and site owners or ISPs may block your access to some web servers.